Outplacement

We offer comprehensive outplacement services that your exiting employees can access to help them through their career transition.
Employers may pick and choose from our available outplacement services depending on their employees' needs.

Specialists/experts
A program dedicated to people with specialist and expert knowledge, as well as those who, in addition to being an expert, performed functions related to team management, e.g. coordinators, champions, change leaders
Managers
A program dedicated to people with well-established managerial experience, including both team and process management.
Executive
A program dedicated to people holding the positions of business area directors, managing directors, board members. Each program contains basic and optional elements that allow maximum adaptation of the process to the needs of the participant.
General structure of outplacement program: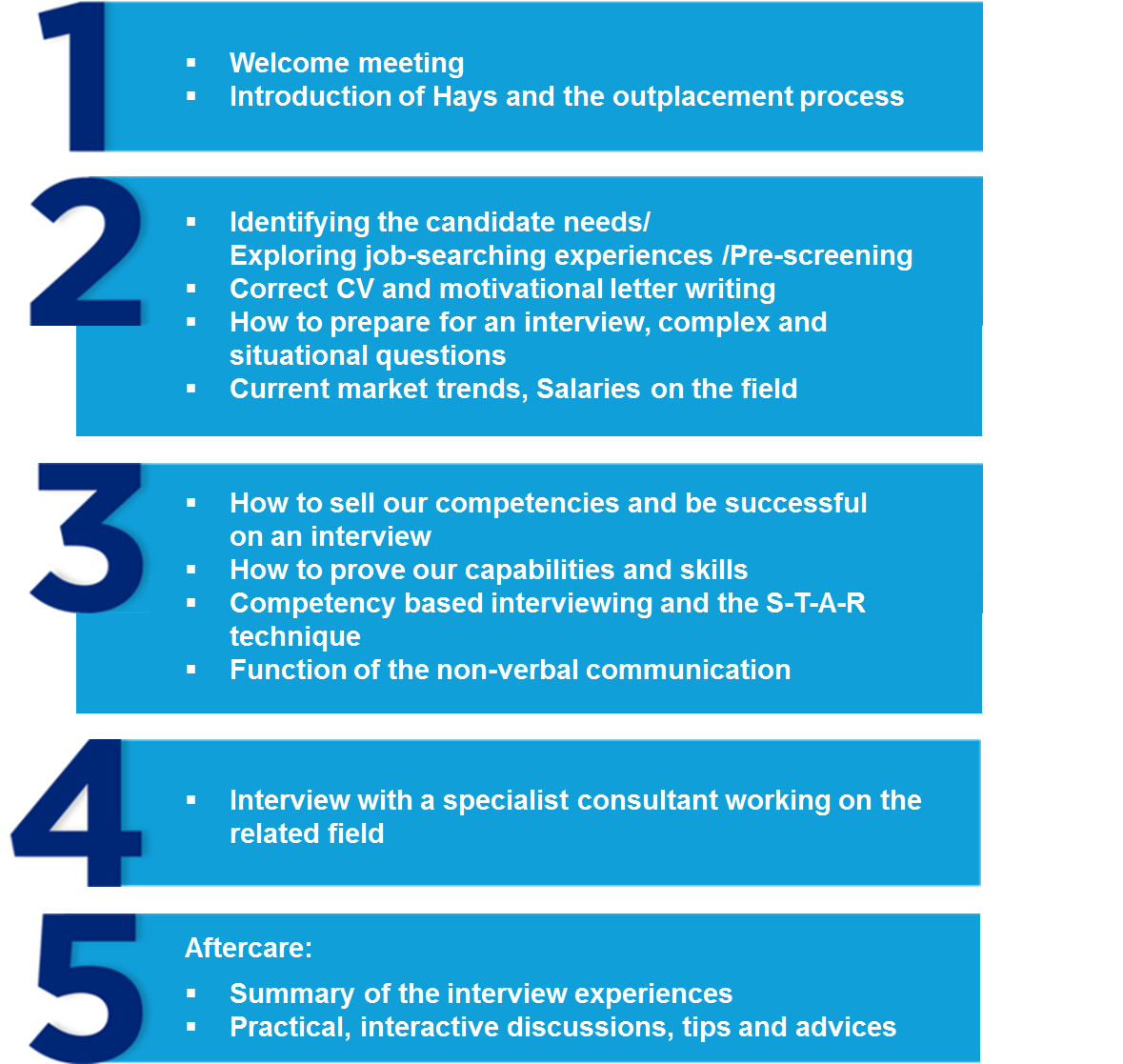 Useful articles, advices for job seekers (available only in Hungarian)
How can we help
Find out how we can support your organisation and employees through change, download our services guide.
Contact us
Erős Ferenc
Senior Team Leader
M: +36 70 380 2101
E: eros@hays.hu