WHITE-COLLAR TEMPORARY STAFFING

Atypical solution for typical problems

Due to changes and candidate shortage in the labour market, alternate solutions for white-collar staffing have become conspicuous.
In the hiring process, flexibility and the reduction of administrative processes have become significant factors for businesses.
Hiring white-collar temporary workers, for short or extended periods, offers a great solution for these cases. Hays Temporary Recruitment, as a division of Hays, has been created to fulfill the needs of our clients and enable us to provide a comprehensive HR solution.
We offer the following white-collar temporary staffing solutions for both local and international organizations based across the whole CEE region:
• Recruitment and payroll
• Payroll service
Primarily, our clients use our temporary recruitment services in the situations of:
• Try & Hire (in cases of increased employee turnover)
• Unexpected/prolonged employee absences
• Headcount limitation
• Minimizing fixed costs
• HR overloading
• Managing seasonal demands
Temporary recruitment provides hassle-free, quick solutions:
• No added costs: you only pay for the candidate's actual time working
• Quick solution: we respond to your requirements immediately
• Extensive candidate pool: we provide expert knowledge at your fingertips
• Top talent: we only hire the most relevant temporary professionals for your business
• Hassle-free: we take care of the payroll and administration processes, so you don't have to.
Moreover, our long and successful cooperation with a "Big Four" accounting partner ensures that we deliver the most punctual payroll process.
We treat each person and organisation in a unique way, always looking to understand the business of the client and successfully advise them on the best solutions within the remits of their local legal system.
We have proven to numerous clients and candidates that our unique combination of specialist recruitment and temporary staffing solutions are a reliable and beneficial choice for their business/career.

Contact temp right hand block
Hays Response Right hand block
Hays Response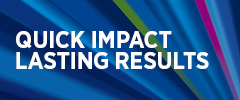 You can find further positions for fresh graduates on our Hays Response website.