POWERING THE WORLD OF WORK

WITH OUR RECRUITING EXPERTISE
Hays is the world's leading company in recruiting qualified, professional and skilled work. We operate across the private and public sectors, dealing in permanent positions, contract roles and temporary assignments. Group employed almost 11,000 staff operating from 257 offices in 33 countries across 20 specialisms.

In Hungary, Hays opened in 2007 and has since greatly increased its market share and achieved the status of leading specialist permanent recruitment company. From our office in Budapest we focus on offering permanent and temporary recruitment services as well as IT Contracting and Recruitment Process Outsourcing (RPO) for our Clients nationwide. We're proud of the long-lasting relationships we've built with all of our clients, ensuring job seekers and employers find a perfect fit across a range of industries.
Accountancy & Finance
Banking
Business Services
Construction
Engineering
HR & Training
IT
Life Sciences
Logistics
Marketing
Office Support
Property
Retail
Sales
Taxation
Hays Response Right hand block
Hays Response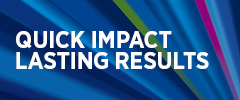 You can find further positions for fresh graduates on our Hays Response website.
Refer a friend Right Hand Block EN
Refer a friend
Recommend your friends to Hays! We offer a dinner voucher for two once we have managed to place your friend into work.