Taxation jobs
Taxation jobs

Our consultants have expert knowledge of the Taxation market in Budapest and across Hungary and maintain a close relationship with the key players that operate both regionally and across the world.
Dealing exclusively in these industries, our team in Hungary has an in-depth understanding of all the latest trends and developments. We use this detailed insight to help our candidates find the right job so that they can transform their careers and make a real impact on the organisations that hire them.
Hays Response Right hand block
Hays Response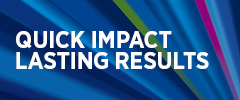 You can find further positions for fresh graduates on our Hays Response website.
Refer a friend Right Hand Block EN
Refer a friend
Recommend your friends to Hays! We offer a dinner voucher for two once we have managed to place your friend into work.