Property jobs
Property jobs

Dealing exclusively in property jobs in Budapest and across Hungary, our consultants have an in-depth understanding of their specialism and market, keep up-to-date with all the latest trends and developments and have a wide range of industry contacts. They are passionate about what they do and always seek to build long-lasting relationships with their candidates, ensuring that they are always on hand to assist them throughout the recruitment cycle.
Hays Response Right hand block
Hays Response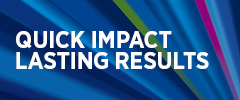 You can find further positions for fresh graduates on our Hays Response website.
Refer a friend Right Hand Block EN
Refer a friend
Recommend your friends to Hays! We offer a dinner voucher for two once we have managed to place your friend into work.