Marketing Jobs
Marketing jobs

Whether you are looking for a position as Marketing Manager, Account Manager, PR Executive or Product Manager, our team of specialists is on hand to help and advise you in finding the most relevant sales and marketing jobs in Budapest and across Hungary.
View all jobs
Hays Response Right hand block
Hays Response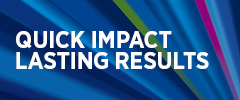 You can find further positions for fresh graduates on our Hays Response website.
Refer a friend Right Hand Block EN
Refer a friend
Recommend your friends to Hays! We offer a dinner voucher for two once we have managed to place your friend into work.