Life Sciences Jobs
Life Sciences jobs

Our Life Sciences consultants in Hungary have a wealth of industry experience, recruiting for a range of life sciences jobs for the world's leading companies in the pharmaceutical, biotechnology, generics, CRO and medical device industries.

We use this detailed insight to help our candidates find the right Life Sciences job so that they can transform their careers and make a real impact on the organisations that hire them.
View all jobs
Hays Response Right hand block
Hays Response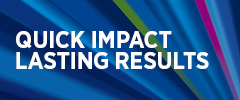 You can find further positions for fresh graduates on our Hays Response website.
Refer a friend Right Hand Block EN
Refer a friend
Recommend your friends to Hays! We offer a dinner voucher for two once we have managed to place your friend into work.