IT Jobs
IT Jobs

As a leading IT recruiter in Budapest and across Hungary, our specialist consultants are dedicated to specific technologies, skill sets and sectors, so you can be assured that a true expert will help you achieve your career goals.

IT management
Project management
Quality management
IT consultancy
Software development
Testing
System development
System support
System implementation
Telecommunication
Networks
Embedded systems
Digital hardware development
Information design
Infrastructure
Database
Business Intelligence
View all 34 jobs
Hays Response Right hand block
Hays Response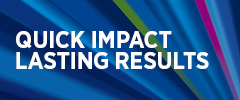 You can find further positions for fresh graduates on our Hays Response website.
Refer a friend Right Hand Block EN
Refer a friend
Recommend your friends to Hays! We offer a dinner voucher for two once we have managed to place your friend into work.